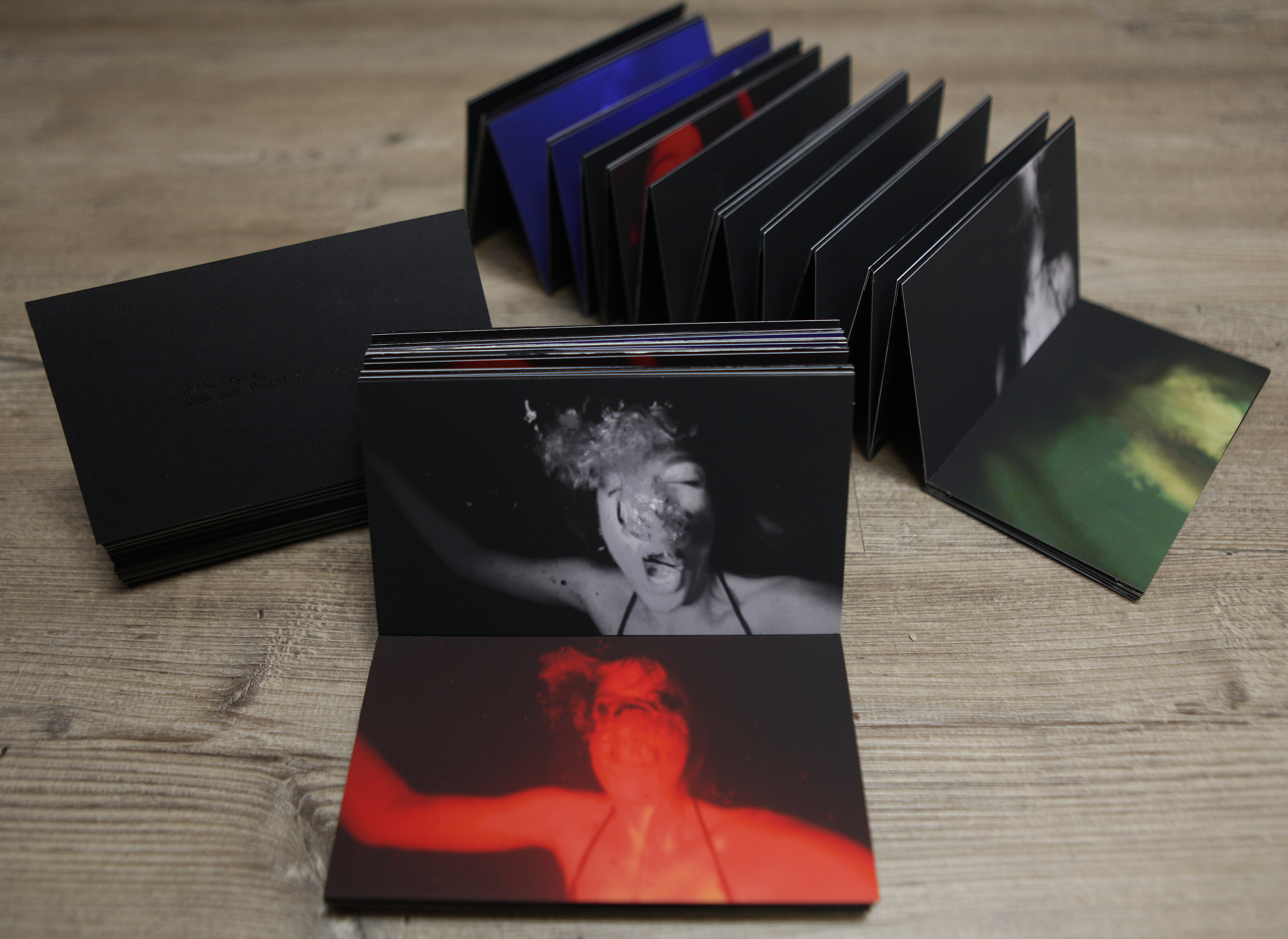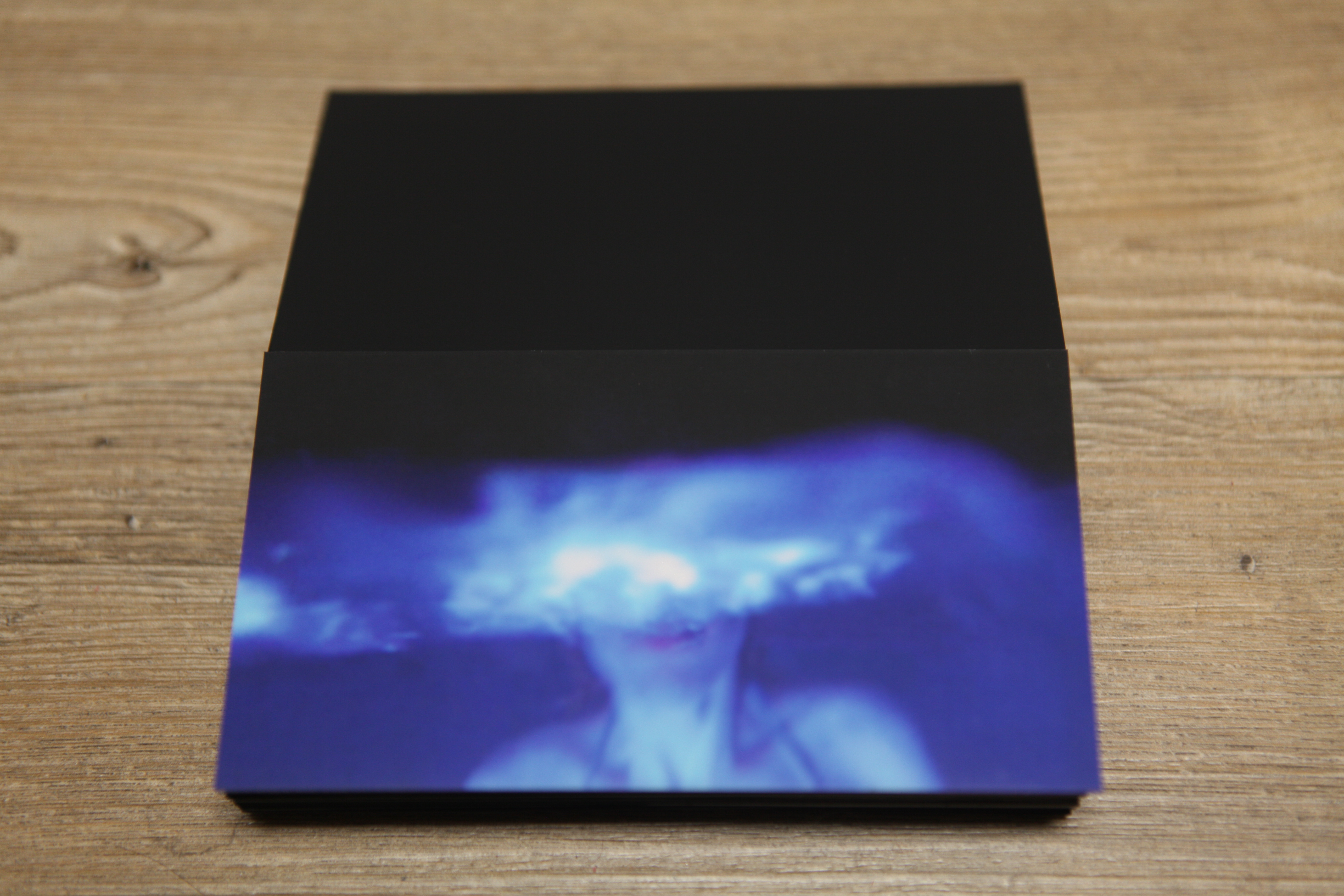 LEPORELLO Hello from my Down Dark Peaceful Heaven
Novembre 2018
Une série de photographies couleur et n&b
issue d'un film tourné au mois d'août 2016.

Ce livre d'artiste de 30 pages a été réalisé entièrement à la main
et se compose de 29 photographies argentiques originales (12 n&b, 8 couleurs, 9 noirs).

Dimension de chaque photographie : 8,5 x 15 cm.
Dimension du Leporello ouvert: 255 x 15 cm.
Dimension du Leporello fermé : 8,5 x 15 x 2,5 cm.
Chacun signé, titré, daté à la machine à écrire et à l'encre de Chine.

Production : Éditions 28°52'
Date de tirage et de montage : 2018
Édition : 3 exemplaires
Disponibilité : 1/3 - 2/3


Cet instant où l'on se doit de s'isoler, de se retirer impeccablement de la réalité.
Cet instant où une rage intérieure revendique de s'extraire du plus profond de son être.

Capter sous forme d'un film, la dualité de ce ressenti a également été retranscrit en 2017 dans 7 photographies n&b de 13.5 x 24 cm chacune contrecollée sur aluminium.


This moment when you have to isolate yourself, to perfectly withdraw from reality.
This moment when an inner rage claims to retrieve from the deepest center of your being.

Captured on a movie, the duality of this feeling has also been delivered in 2017 with 7 b&w photographs [13.5 x 24 cm each monted on aluminum].