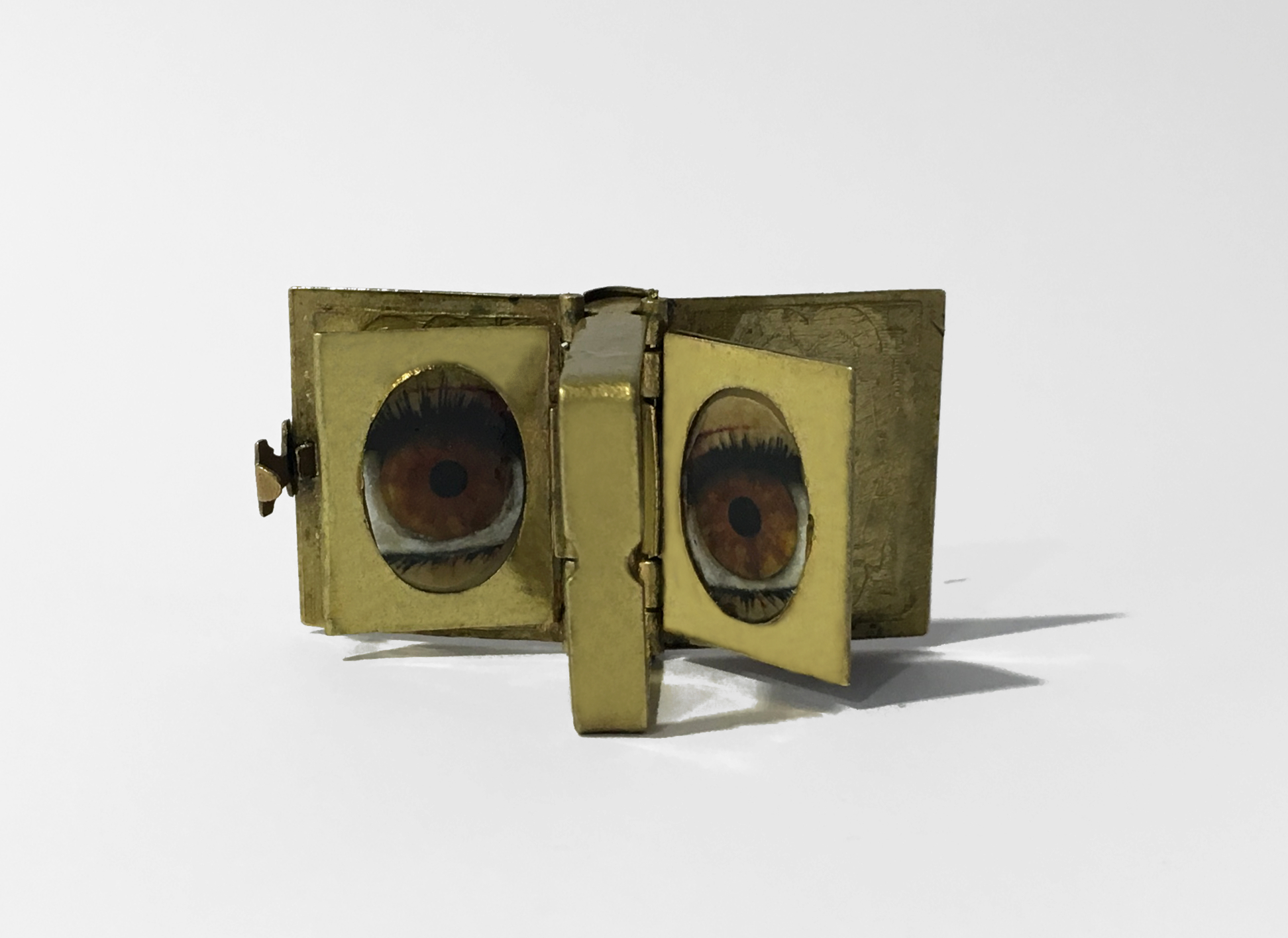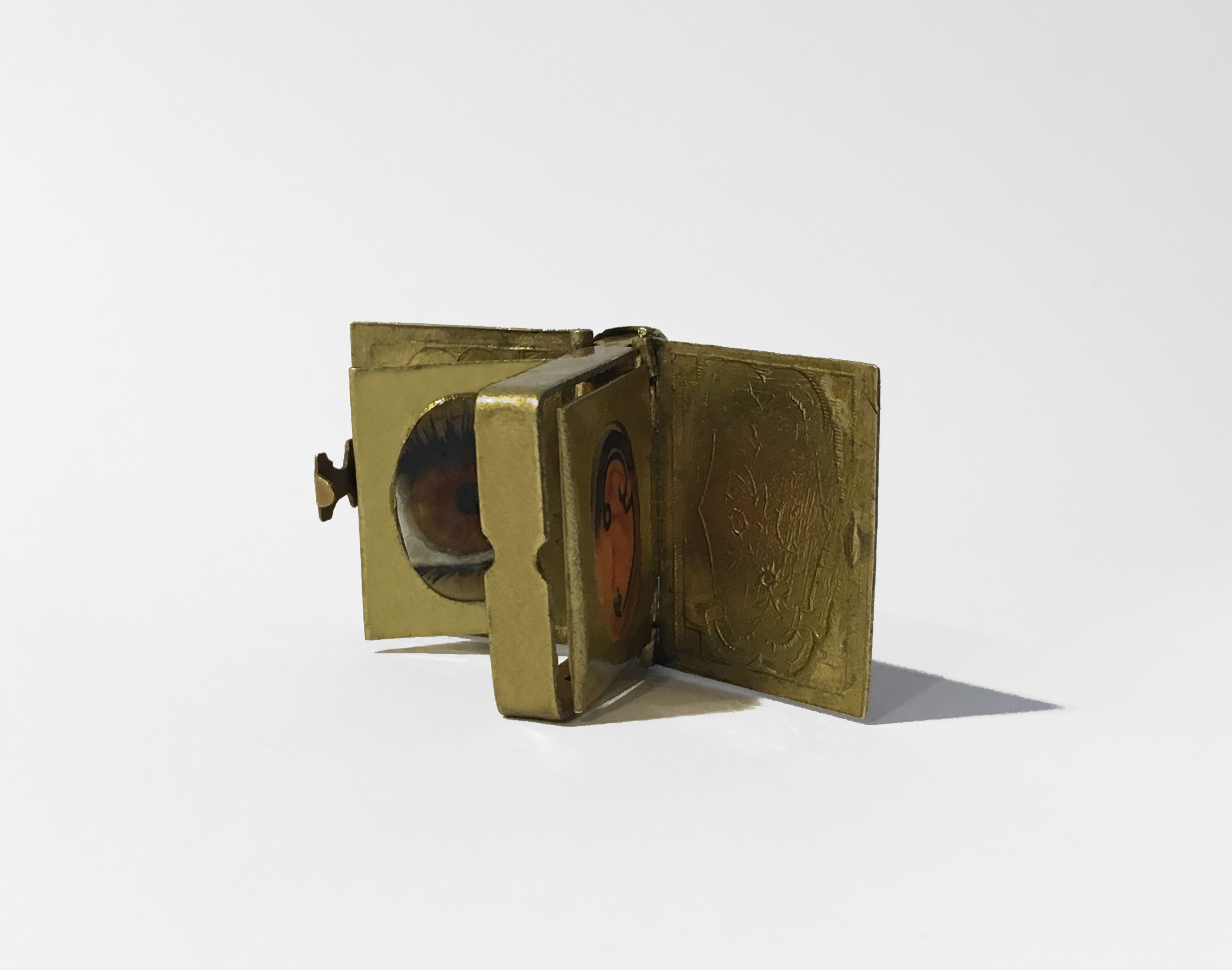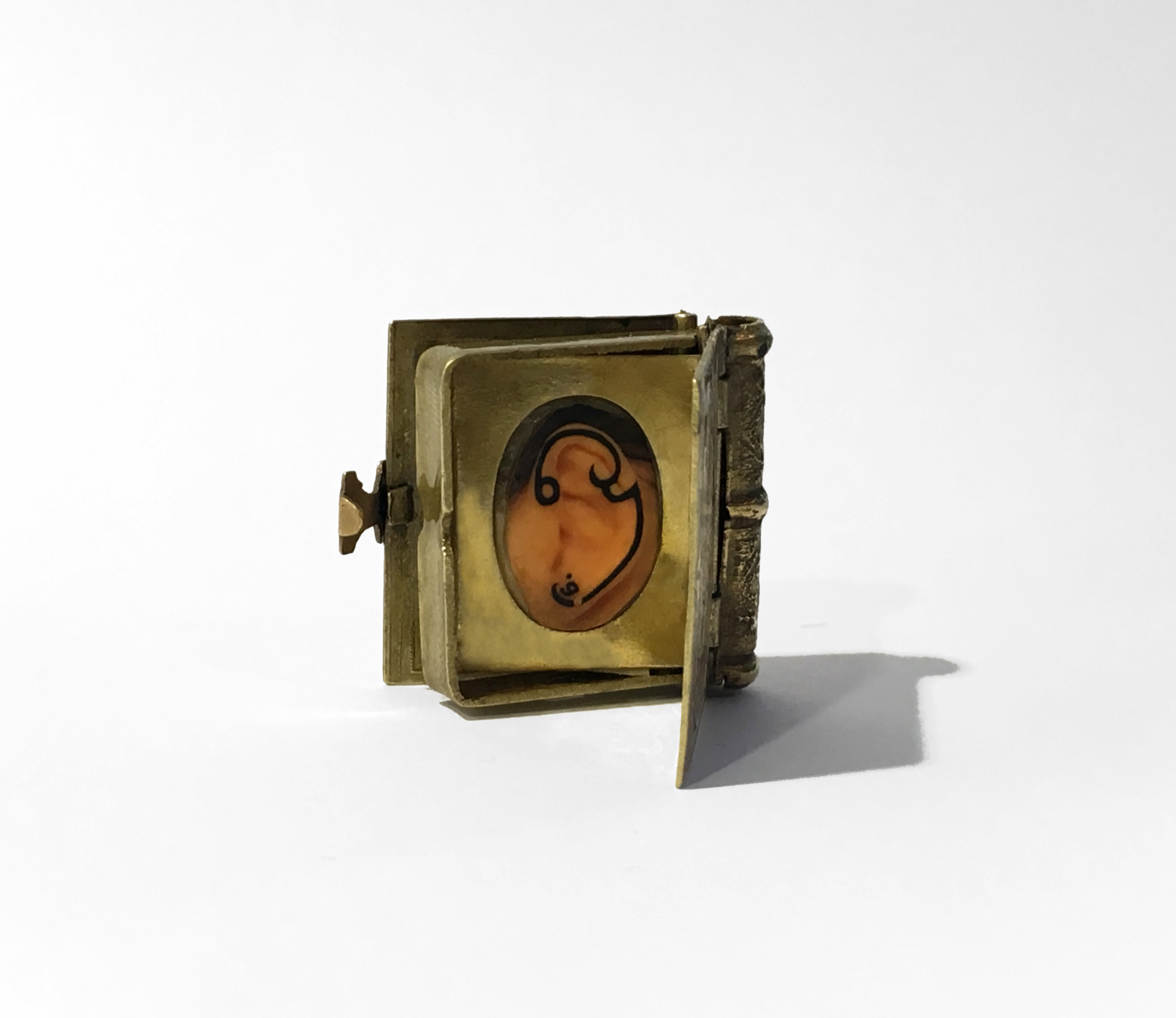 Avec α [ALPHA], HERE I STAND, Σθενώ [STHENO], MORPHÉE elles composent les cinq premières oeuvres d'une série d'autoportraits montés dans des cadres dorés vintage.

With α [ALPHA], HERE I STAND, Σθενώ [STHENO] and MORPHÉE they are the five first works of a series of photo self-portrait mounted in vintage golden frames.
JÑĀNA

Avril - décembre 2021
Photographies couleur. Jet d'encre pigmentaire sur papier Bamboo Hahnemühle 290g.
4 photographies vernis contrecollées sur des images de Lourdes, montées dans un micro livre en laiton restauré et vernis par l'artiste.
Dimension de chaque photographie : 1.4 x 0.9 cm.
Dimension livre fermé : 2.4 x 2.4 x 0.8 cm.


Production : Éditions 28°52'
Date de tirage : 2021
Édition : 1 seul et unique exemplaire

SÉRIE "MYTHES" : Cette série joue avec les figures de la culture populaire et de la religion, de la chrétienté et de l'orthodoxie jusqu'aux mythologies nordiques ou de la Grèce antique, saints, déesses, images de l'ange, de la mort, du destin, forces positives ou destructives, en questionnant les notions de croyance, de foi et d'espoir, de magie et de spiritualité, à travers la diffusion de l'image dans le temps (des icônes aux photographies digitales).

SERIES « MYTHS » : This series plays with figures of popular cultures and religions, from christianity and orthodoxy to mythologies of Norse or ancient Greece, saints, deities, figures such as the Angel, the Death, the Destiny, positives or destructives, questioning the notions of the belief, faith and hope, magic and spirituality, through the importance of the image from past (icons) to present (digital photography).