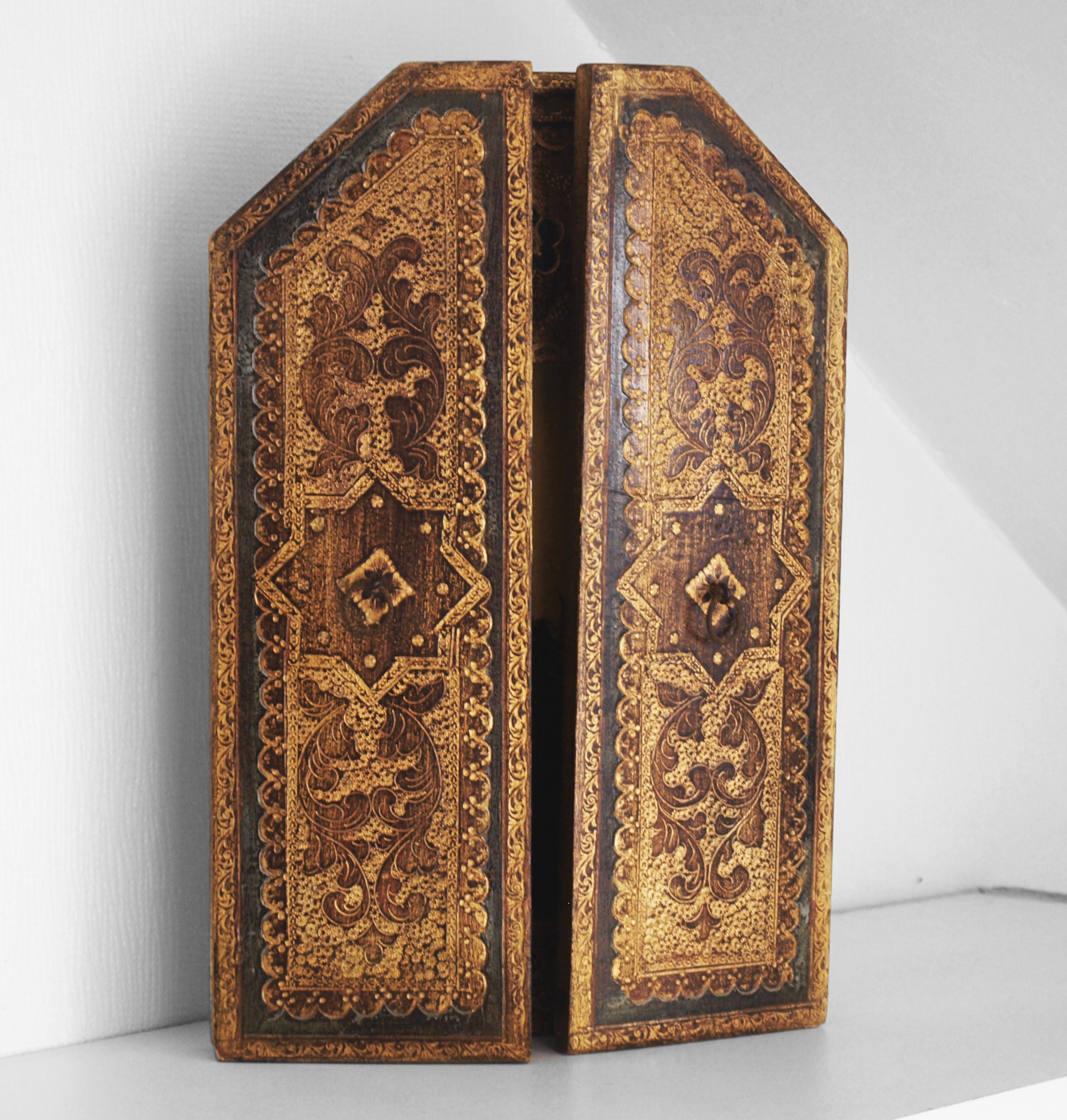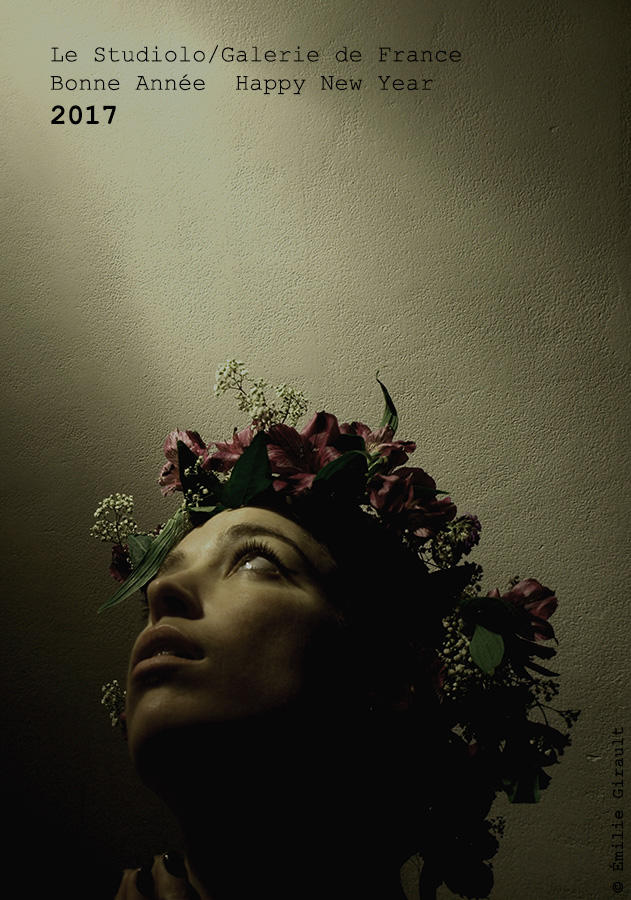 Photographie autoportait prise pendant le tournage d'un clip de musique jamais diffusé. Avec HERE I STAND, STHENO et MORPHÉE elles composent les quatre premières oeuvres d'une série d'autoportraits montés dans des cadres dorés vintage.

Self-portrait photograph taken in April 17th, 2015 during the shooting of a music video never released. Mounted in 2017 in a wooden retable. Unique edition 1/1. With HERE I STAND, STHENO and MORPHÉE they are the first works of a series of photo self-portrait mounted in vintage golden frames.
α [ALPHA]

2017
Photographie couleur. Jet d'encre pigmentaire sur papier Fine Art Bamboo Hahnemühle 290g.
Photographie vernis et montée en 2017 dans un retable en bois ciselé, peint et doré, restauré par l'artiste.
Dimension de la photographie : 18 x 13 cm.
Dimension de l'ensemble : 31,3 x 20,4 x 4 cm (fermé);
31,3 x 40,5 x 2,5 cm (ouvert).
Titrée, datée, signée, numérotée 1/1 au dos du retable.

Production : Éditions 28°52'
Date de prise de vue : 17 avril 2015
Date de tirage & montage : 2017
Édition : 1 seul et unique exemplaire


Distinction :
Photographie choisie pour les voeux 2017 de la galerie d'art contemporain Galerie de France, Paris.



SÉRIE "MYTHES" : Cette série joue avec les figures de la culture populaire et de la religion, de la chrétienté et de l'orthodoxie aux mythologies nordiques ou de la Grèce antique, saints, déesses, images de l'ange, de la mort, du destin, forces positives ou destructives, en questionnant les notions de croyance, de foi et d'espoir, de magie et de spiritualité, à travers la diffusion de l'image dans le temps (des icônes aux photographies digitales).

SERIES « MYTHS » : This series plays with figures of popular cultures and religions, from christianity and orthodoxy to mythologies of Norse or ancient Greece, saints, deities, figures such as the Angel, the Death, the Destiny, positives or destructives, questioning the notions of the belief, faith and hope, magic and spirituality, through the importance of the image from past (icons) to present (digital photography).